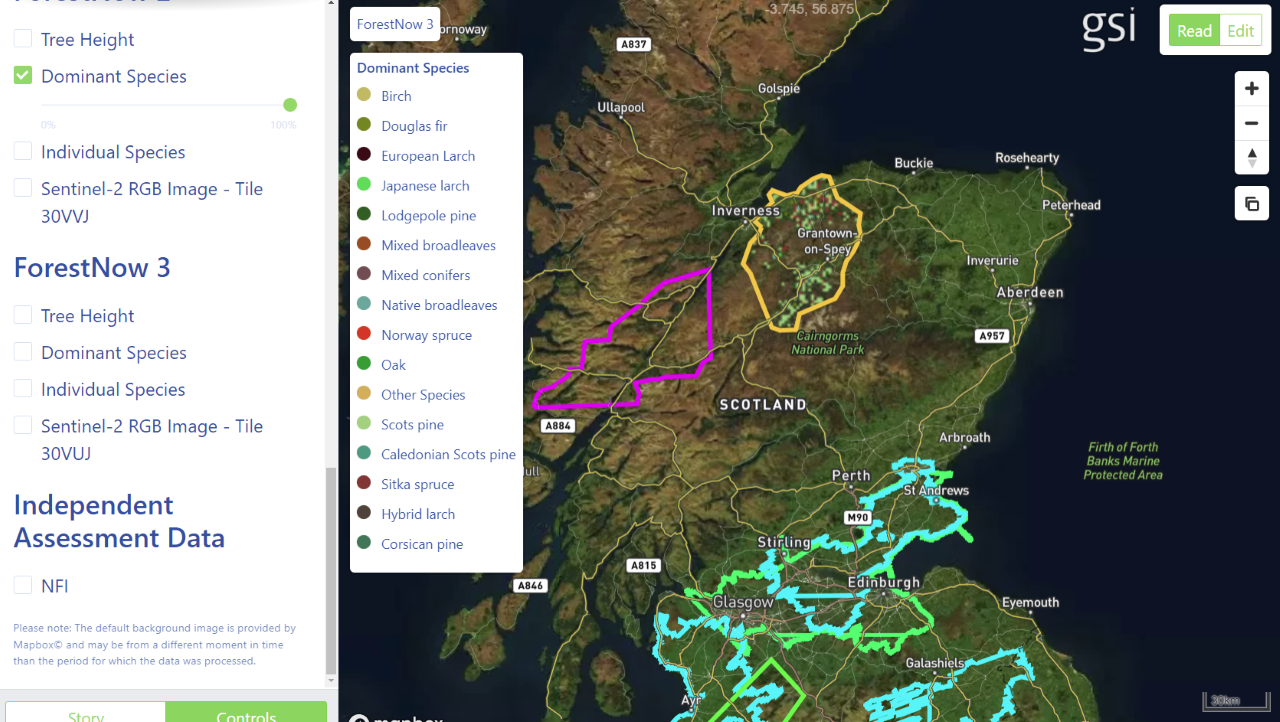 Edinburgh based GSI are soaring!
August 2022
Global Surface Intelligence (GSI) are an Edinburgh based geospatial SME using satellite imagery in combination with other data layers, for example mapping tools, GIS, Light Detection and Ranging (LiDAR) and ground reference data, to survey forests at large scale with high levels of accuracy to deliver analysis-ready data for commercial customers in the industry supply chain. Most of their customers are based in the USA, but more recently they have been focusing on opportunities within the UK.
Location Data Scotland invited GSI to present their innovative technology at a meeting in Edinburgh in November 2021 where they met some of the commissioners from the Geospatial Commission. The commissioners were blown away by GSI's technology and as a result included them in their 2022/23 Annual Plan as an example of sustainable management of natural resources using innovative geospatial solutions. The report highlighted a project GSI delivered with Ecometrica through ESA (European Space Agency) as part of the Scottish Earth Observation Service (SEOS) consortium. The project was to deliver a Vegetation Condition, Scotland (VCS) mapping and monitoring service to address environment and land-management issues to save time and money.
GSI provided accurate forestry surveys from which potential investors could build a valuation for specific areas of interest across Scotland. There was a high degree of innovation in combining satellite and LiDAR data to achieve the desired levels of accuracy. Maps were produced for five areas to demonstrate the key attributes of tree species and tree heights which are the essential components for the valuation models. The SEOS service was publicly launched on 4 May 2022 and reports are now available as well as bespoke surveys.
More recently GSI has been working with the Satellite Catapult through another ESA project to map forestation in places such as Brazil and Guatemala to identify that the land used to grow crops to make products such as coffee was sustainably sourced, and no illegal deforestation occurred. This is essential information for supermarkets to ensure that the products they sell are sustainably sourced.
Peter Young, CEO of GSI said: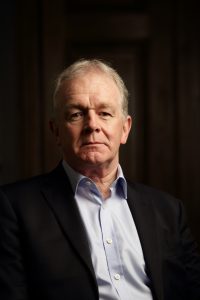 "We are really lucky to be working on such fascinating projects that are making huge impacts on sustainability. Having partners such as the European Space Agency, Location Data Scotland and the Geospatial Commission opens up a wealth of opportunities for SMEs in Scotland. Ashley at LDS has been a great advocate of our technology and ensures she links us with key opportunities where possible."