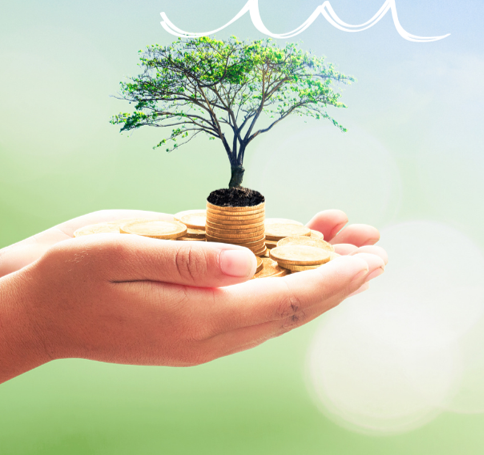 Everything you need to know about Innovation, Collaboration and Funding
September 2022
Innovation is the process of taking new ideas and research to market. It drives productivity, exports and economic growth and helps solve societal challenges.
In our recent webinar Innovate UK, Scottish Enterprise and ESA (European Space Agency) joined Location Data Scotland to explore opportunities around innovation, collaboration and funding.
Innovate UK funding and support
Innovate UK is the UK's innovation agency, enabling business led and collaborative innovation in all sectors, technologies and UK geographic regions. The Innovate UK group offers a range of specialist support for innovative businesses:
| | | | |
| --- | --- | --- | --- |
| Innovate UK | Innovate UK KTN | Innovate UK Edge | Catapults |
| Funding and support for innovation projects | Connections to new partners and opportunities | Support for growing innovative businesses | Specialist facilities and experts in technology areas |
Carol Sunderland who works in the Artificial Intelligence and Data Economy (AIDE) Team discussed how Innovate UK has supported a range of geospatial innovation projects – both from a geospatial data generation and application perspective in a number of different sectors including agriculture, maritime, port logistics, construction, infrastructure and rail, by way of example. It was further explained that geospatial funding opportunities also lie in some cross-sector and international programmes.
ESA Funding and Support
We also heard from Ken Gordon, the UK business ambassador at ESA Space Solutions who are the largest space innovation network in the world. ESA support start-ups and SMEs to grow their business through zero equity funding, technology and commercial guidance, support from a personalised consultant and access to a network of partners. Companies can apply for ESA funding (open calls or kickstart activities) as long as they use one space asset – for example, earth observation, space weather, satellite navigation, satellite communication or human spaceflight technology.
Scottish Enterprise Funding and Support
Tracey Ward introduced the innovation, collaboration and funding team at Scottish Enterprise. Scottish Enterprise help ambitious companies who are seeking innovation funding from a variety of sources. Scottish Enterprise work typically, but not exclusively, with SMEs (10-250 employees) who are:
Market-orientated innovation and/or R&D projects
Can evidence a market (have customers who are willing to pay)
Are confident that they will be able to match-fund at least 30% of the project costs
Are willing to share their results

Our webinar speakers shared their top tips for preparing and submitting a funding application:
Ensure there is a fit with the funding call in question (including the technology readiness level (TRL), does your organisation fit the criteria, does your idea match the themes of the funding?).
Ensure your innovation is central to your application.
Solve a problem worth solving and make sure you include external validation of the problem.
Ensure you answer the IP (intellectual property) question fully.
Convey the business case within your application and demonstrate your market knowledge and the opportunity. Clearly articulate your specific knowledge of the market you are addressing your proposition and where you are positioned within the value chain.
For ESA applications understand how you will use the space assets you will be using.
Don't generalise; ie don't say 'we are the only people doing this' unless you can prove it! Demonstrate where you fit against the competition.
If your project requires partners, find your partners as early as possible. Seek support from the networks – Location Data Scotland, Innovate UK KTN and Scottish Enterprise. Individuals such as Luca Bodello from Innovate UK KTN can help provide geospatial connections.
Demonstrate your knowledge of the market opportunity. For ESA applications this needs to be from a UK/European perspective.
Don't underestimate the time needed to complete an application. Ensure you submit it in plenty of time – on some platforms you can add draft versions of documents – upload as you go along so you have evidence if problems arise. Draft – Review – Redraft – Proof Read – Check – Submit
As Innovate UK is awarded via a competition model, look out for relevant competitions and answer the questions clearly.
Ensure you have the capacity to deliver the project.
Co-funding can NOT be other sources of public money.

If you missed our webinar, or just want to refresh your memory, links to the event recording and resources are available below.
Location Data Scotland can help your business access the right funding sources and support to help grow your business. If you wish to access this support, or the support discussed during the webinar, use the links below.