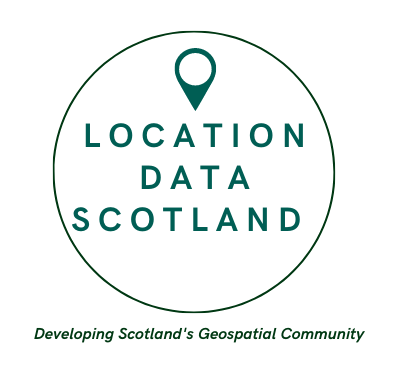 Developing a strong community to unlock the value of location data
February 2021
The Scottish Geospatial Network Integrator project has launched as Location Data Scotland, and the community has already started to grow.
Location data and insights are of immense value to the UK economy, transforming our cities, connecting communities and boosting our businesses. It affects all aspects of our lives from real-time travel updates and local weather reports to fuelling location-based search engines.
Location Data Scotland (LDS) has been developed in partnership with Scottish Enterprise, the Scottish Government and the UK Government Geospatial Commission and is managed by Optimat Ltd. It has been established to connect, inform and facilitate collaboration across multiple organisations and sectors to drive innovation, unlock skills and enable economic growth.
Location Data Scotland will help organisations across many sectors: tourism, construction, transport, built environment, energy, space, agriculture, food and drink, utilities, telecommunications and many more to understand the potential benefits and gain access to the insights that can be gained from location data.   These organisations will have access to, and information on, funding opportunities and information on economic development opportunities, with insights from the project helping influence government policy.
Location Data Scotland already has a community of over 170 organisations working on location-based data and services who have joined the LDS LinkedIn group.  Work has also started on raising awareness of the active Scottish geospatial sector to other economic sectors, including highlighting how location-based data can benefit, for example, tourism, space, agriculture and more. The network has also signposted the community to support including, for example, European project opportunities, events and facilitating introductions to encourage collaboration between organisations who can help develop geospatial technologies and share lessons learned.
Mark Wilkinson, Head of Business Development at The Data Lab said, "It is fantastic to see Location Data Scotland focused on growing Scotland's geospatial sector.  There's huge potential to develop a robust community focused on creating innovative products and services, unlocking the value of location data.  We are delighted to be working in partnership with Location Data Scotland to explore a range of exciting joint opportunities."
Alan Corbett, GIS Analyst at Scottish Government said, "Scotland has an active and innovative geospatial sector and Location Data Scotland is a wonderful opportunity for the sector to grow and thrive.  The use of accurate location data has proven invaluable in the Scottish Government's fight against Coronavirus (COVID-19) exemplifying how the use of location data can help us to achieve our vision that data is used to save time, money and lives. 
By promoting entrepreneurship in the sector and collaboration with those who will benefit from adopting these technologies Location Data Scotland will help to bring the benefits of location based data to our citizens and businesses creating economic, social and environmental value. The development of this cluster will help to drive innovation and promote investment in the sector."
A launch webinar has been planned for 23 March 2021 for company directors, business leaders, stakeholders and partners to hear about the ambitious plans around the project.  Featuring experts from across the sector, the event will explore how the LDS community can help to connect, inform and facilitate collaboration between industry, academia, public and third sector, across multiple organisations, to drive innovation, unlock skills and enable economic growth.  If you wish to get involved and find out more, register for this event here.
The LinkedIn group is open to anyone working in location data or data services.  Join the Location Data Scotland community here.