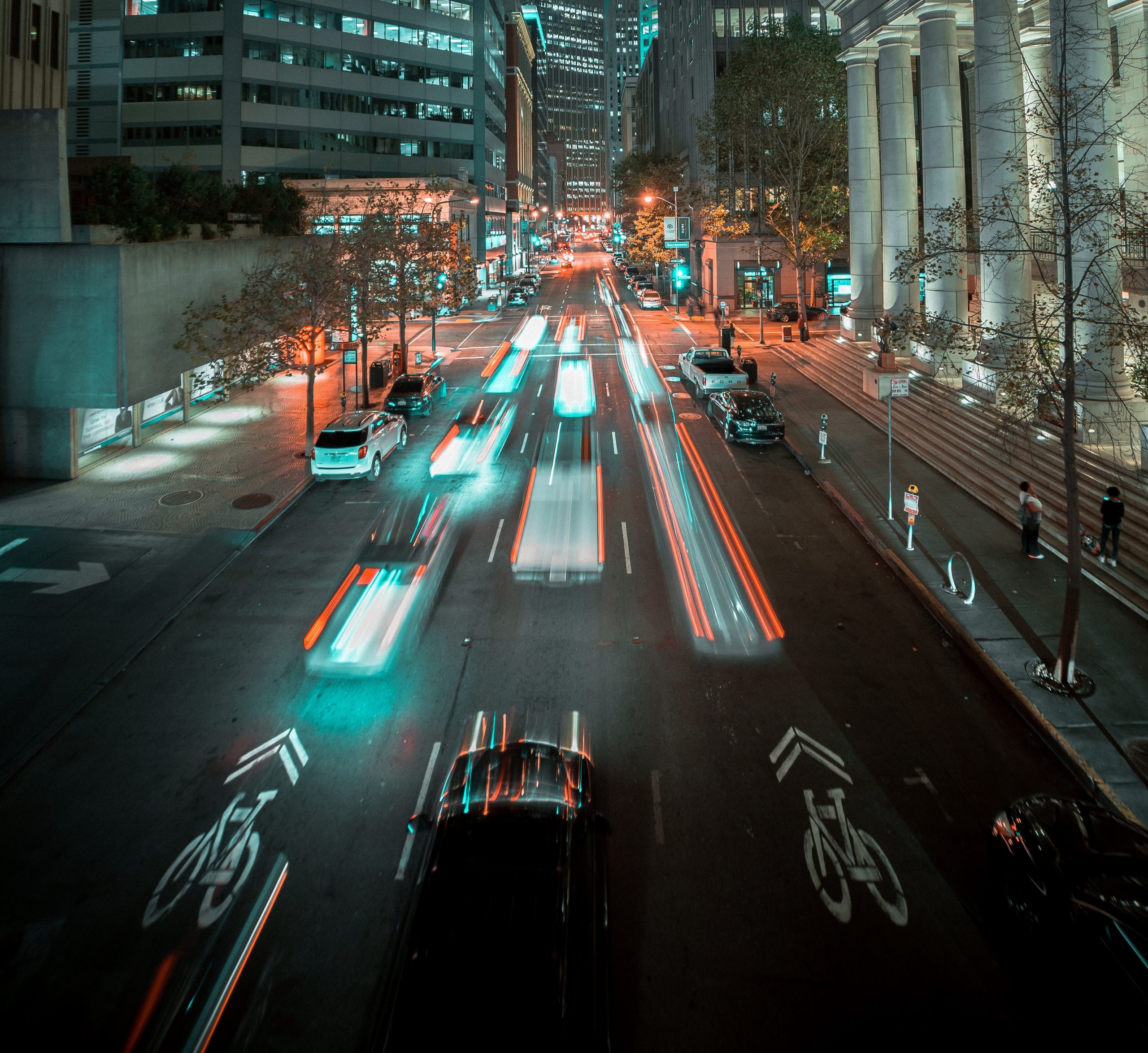 Developing a decarbonised transport agenda for a sustainable future
November 2021
Decarbonising the transport network is a huge challenge!
We recently partnered with Scottish Space and University of Edinburgh as part of KTN Space and Geospatial Virtual Pavilion at #COP26 and brought together a wealth of speakers from across the space and geospatial communities to explore the future of transport.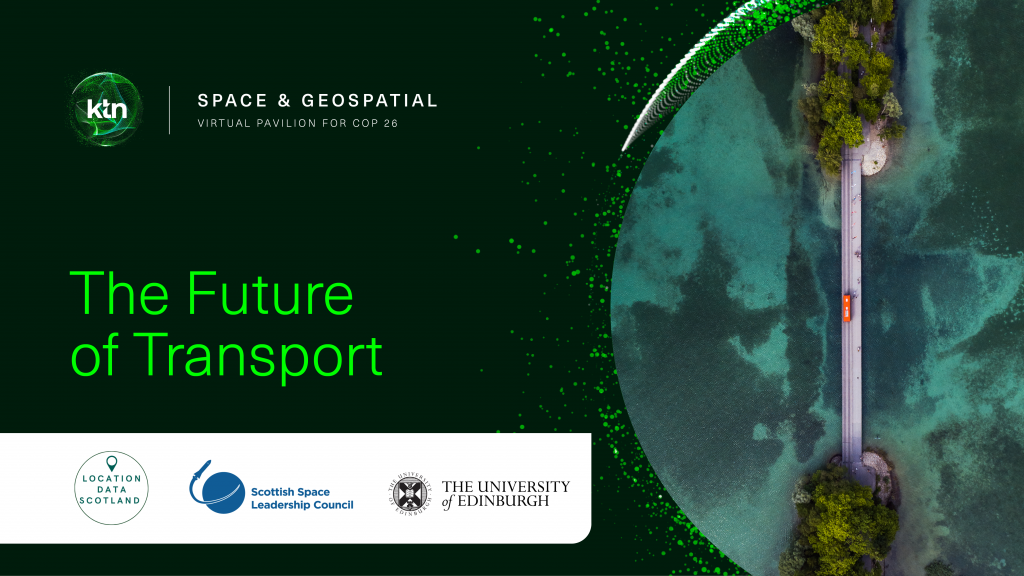 Common themes that came through were:
Collaboration
Standardisation and Interoperability
Working together to create future roadmaps
Open data sharing
Dr Hina Khan from Spire Global opened the event and shared her insights into how industry is generating and using lots of satellite data but we need to consider how we use this better to improve our environmental footprint and make our transport networks more robust and greener.  To enable this we need better connectivity, especially across rural communities and less developed countries.  We also need to make our networks smarter by supplementing them with machine learning and artificial intelligence tools and plugging the gaps in our knowledge and systems.  We can significantly improve our infrastructure by tracking geospatial data from satellites to monitor critical infrastructure and support innovation in transport.   Satellites – and the data they generate – is growing exponentially.  Space data can support decision making but can't solve all our problems.
The airline industry is a great example of where significant change is happening. Modern airlines are collating lots of geospatial and satellite data to track safety, logistics and passenger experiences to manage their aims to create greener and more economical processes.  Consequentially decisions are being made to no longer use larger aircraft such as the A380 and replacing this aircraft with greener and more efficient aircraft.
One of the biggest challenges facing the industry is around standardisation.  There is a desire and a defined need for transportation and environmental agencies to work together and create a common set of standards and uniformed processes so we can understand how we create consistency and ultimately become cleaner and greener.  This data needs to be made open and accessible to all and used wisely to make the right choices.
Collaboration between the University of Edinburgh and Telespazio has resulted in some fantastic research and solutions being developed for transport networks utilising satellite data to monitor wide areas to enable data led decision making in areas such as tracking potential hazards in infrastructure movements and land-sliding.  AIS and data from space is being used extensively across the maritime sector to track shipping behaviour, oil spills and maritime emissions.  GIS is being used to model scenarios for transport planning and enable the construction sector to create infrastructure that addresses climate emergency across the full planning lifecycle.
There is a strong focus on reducing our carbon emissions and making us all better citizens.  We need to utilise the data that is current and rich to understand where we are currently and predict what we will need in the future across all of society.
So, how we tackle transport poverty?  Electric vehicles are not the only answer.  We need to offer more choice and variety of transport options that are open and accessible to all.  Electric vehicles are only open to people who can afford them.  As an industry we need data and social scientists to work together to create public transport and electric options that work for everyone, designed around the concept of 'mobility as a service'.  There is also a massive opportunity for industry to create and support an open accessibility map utilising geospatial data to indicate where there are dropped curbs, disabled toilets, disabled friendly restaurants and shops etc.
If we want to develop a connected transport infrastructure there needs to be open sharing of data, providing options for more low carbon emission options and more access.  As an industry, transport, energy and data experts need to come together and find solutions to make our world more sustainable.  For Government agencies planning new cities – how do they plan the future of transport?  There are big challenges around moving goods around the country and how to deliver this on a carbon neutral basis, adhering to our desire to have things delivered 'next day'.
To achieve our objective of a decarbonising agenda for the future of transport, there are some key steps we need to take:
Collaboration across departments, organisations and sectors can really make great things happen! There is a massive opportunity to bring communities and innovators together
To work together as a nation to put roadmaps in place to address challenges
Access to more geospatial and GPS data
Create standardisation and strategies for interoperability
If you are working in the space, transport, location data or geospatial sector, why not join our Directory and put your organisation on the map!