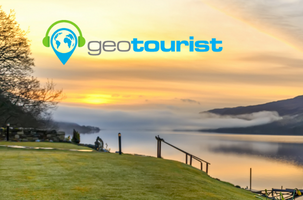 Call for Partners – Scottish Tourism Industry to Trial Geotourist's Data Dashboard
February 2023
Scottish Government fund ground-breaking Tourism Data initiative with University of Dundee expert in place branding and Geotourist Analytics.
Geotourist and Dr Keith Dinnie, from the University of Dundee, are undertaking a shared project to identify and assess Geotourist's economic and social benefits to Scottish tourism – with a call to Scottish Destination Management Organisation and tourism-related organisations to take part. With 20 spaces on offer, each partner will have a Geotourist multimedia trail created – to showcase their destination or brand – with access to Geotourist's data dashboard to assess and analyse the results. The project runs until May 2023, with results released in a paper authored by Dr Keith Dinnie, an industry report co-authored by Dr Keith Dinnie and Geotourist CEO, Shaon Talukder, and an online event for Scottish tourism industry stakeholders.
Building on existing links between Geotourist and the Scottish tourism industry, the digital storytelling tours will be hosted on the Geotourist platform and generate data bespoke to each of the 20 project partners. Under the supervision of Dr Keith Dinnie, interviews will be conducted with the partners to assess the potential for Geotourist to deliver economic and social benefits to organisations and their destinations.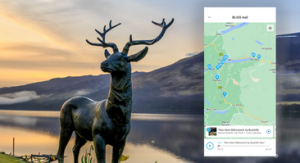 With significance on a global scale, this project will help Scottish tourism organisations to unlock data sets that have not been measured or previously accessed. The data generated by destinations' own visitors removes the need for a third-party data provider or the general data pool to provide destination leaders with accessible, actionable insights that reveal which activities are delivering real visitors in and which are losing organisations money. The goal is to help destinations accelerate their economic growth by using data to focus on the activities that their visitors would travel for.
Shaon Talukder, CEO, of Geotourist said:
"We're thrilled to be working with Dr Keith Dinnie of the University of Dundee to help destination management organisations and other tourism stakeholders across Scotland understand how Geotourist-generated data can support their economic activities and drive visitor engagement. We're hugely committed to the visitor economy in Scotland and are looking forward to bringing more destinations on board during this research project."
If you'd like to take part, please contact partnerships@geotourist.com.